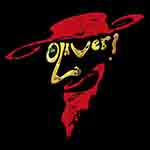 Principals
Mr Bumble
Widow Corney
Mr Sowerberry
Mrs Sowerberry
Noah Claypole
Charlotte
Fagin
Nancy
Bill Sikes
Bet
Charley Bates
Mr Brownlow
Mrs Bedin
Dr Grimwig
Old Sally
Artful Dodger
Get your license from Music Scope
Oliver Costume Hire Oilver-Twist
Significant thought and effort has gone into the overall look and design of the Oliver costumes for this production with some of the highest quality costumes available to hire as a complete set. We can help in many ways with your vision. Oliver! is always an ambitious undertaking bringing the story to life with a gritty realism. There is no spoonful of sugar to help any of these real life traumas go down. Dickens is gothic dark, sombre and menacing, and we have plenty of variants of this show under our belt.
Click on image for gallery and see extra photos in right hand side gallery.
Oliver Twist , an angel, emerges from the hubbub of orphans dreaming of tasty meals to replace their measly ration of porridge when he is goaded to speak for the rest, timidly asking for "more please." to the colourful Mr Bumble.( Interesting Mr Bumble History) He is banished from the seedy establishment, essentially sold to unscrupulous undertakers Mr & Mrs Sowerberry. He then escapes to life on the streets and so the adventure begins. Look out for Fagins coat.
"Stand Out In The Footlights"
Oliver Costume Hire Oliver-Twist
About us and what to expect from Thespis
All of our costumes are bar-coded and come with data sheets for easy identification, they also come supplied on hangers in named garment bags saving you hours of unnecessary sorting.
We supply all items as complete costumes and marked up for the correct actors and scenes, we also adjust the garments to the correct size for each actor where applicable leaving you to concentrate on the performance.. We may hire individual costumes but we do have a minimum hire charge of £250 + Vat
Other complete shows you may like.