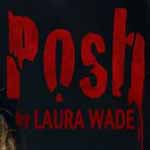 Principals
Director
Jeremy (an MP)
Chris
Rachel
Charlie
Alistair Ryle
Toby Maitland
Hugo Fraser-Tyrwhitt
Guy Bellingfield
George Balfour
Harry Villiers
Ed Montgomery
Dimitri Mitropoulos
James Leighton-Masters
Miles Richards
Get your license from Samuel French
Posh Play Costumes "Riot Club"
You can be sure when hiring from Thespis Theatrical Costumiers that you will look amazing in any of the "Posh The Play" costumes.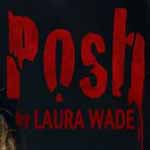 Darkly comic, and disgracefully entertaining, Laura Wade's universally acclaimed play Posh. Posh is a play by the British playwright Laura Wade. It was first staged at the Royal Court Theatre downstairs in 2010. The play concerns an Oxford student dining club called "The Riot Club", a fictionalised version of the Bullingdon Club. But this isn't just a jolly they're planning a revolution Ten members of "The Riot Club", an exclusive Oxford University dining club with cut-glass vowels and deep pockets are meeting, intent on restoring their right to rule. As members of an elite student dining society, they're bunkering down for a wild night of debauchery, decadence and bloody good wine. Having rented out a country pub's dining room for their termly dinner. Their president, James, who is about to leave university, is falling out of love with the club and promises the suspicious landlord Chris and his waitress daughter Rachel that he will keep things under control. While James avoids his presidential duties, others vie for his position. Inspired by his godfather Jeremy, a former Riot Club member and now a Tory MP, Guy tries to impress the boys with a "ten bird roast'. Others are less restrained; one has hired Charlie the prostitute. When Charlie arrives she refuses to get under the table and perform oral sex on the boys; they are surprised at her scruples. As the members get more drunk and rowdy their bullying of each other and of Chris and Rachel gets worse. They try to force Rachel to kiss them all; she runs out and they wreck the room. Chris bursts in outraged and the members assault him, knocking him out. Horrified, they panic and bar the door, despite the landlord being seriously hurt. Hugo calls an ambulance, much to everyone else's discontent. Eventually they all agree to pin the blame on Alistair, who has consistently riled them throughout the night. They agree that, as they will all end up being successful, they will look after Alistair after university and make sure they 'see him right'. They open the door to the distraught Rachel and the ambulance approaches. Weeks later Alistair meets with Jeremy, who has managed to weaken the charge against Alistair and effectively get him off the hook. Intrigued by Alistair's politics, Jeremy promises Alistair that he will be keeping a close eye on him in future and that he has high hopes for him. Posh Written by Laura Wade Characters 14 Date premiered 2010 Royal Court Theatre in London Real life Bullingdon Club. A number of prominent Tory politicians have been members of The Bullingdon, including Prime Minister David Cameron, Chancellor George Osborne and the MP & Ex Mayor of LondonBoris Johnson. Thespis Theatrical Costumiers continue to excel in bringing high quality costume hire on to the stage for amateur and professionals alike. Don't compromise on your costume hire for your next show give us a call.


"Stand Out In The Footlights"
Posh Play Costumes "Riot Club" Costume Hire