Into The Woods Costume Hire

If you've ever wondered what it would be like if all your favorite Grimm Brothers and Charles Perrault fairy tale characters existed in one place, or one far-away kingdom say, with one very large, peculiar forest, with all those delightfully bold and whimsical characters setting forth on their classic endeavors, only to be challenged by manifestations of their own doing, their own nature, leaving us asking us whether when the books close, is it all really happily ever after? Well...
Then Sondheim's worldwide hit musical Into the Woods is quite possibly the best course of action for you to satisfy that fantastically specific curiosity!
Click on image for gallery and see extra photos in right hand side gallery.
That or therapy...
one's certainly cheaper....
And if you want to grab the audience by the hand,
and have them transported to this untold wonderland,
Look no further weary traveller, Thespis is here to raise the Calibre,
You've searched far and wide and found the treasure
Of the costume Giants, wi'their golden tape measure
Ready to turn your cast of norm-folk
With Princely capes, and red riding cloaks
Into the richest spectacle to befall your sight
And make for the most remarkable of nights.
(Milky White included. Just send beans)
Original text © Callum Blake 2019
You will agree that Thespis' costumes for Into the Woods are truly works of art and will make your show stand out in the footlights, you don't need to compromise on your costume hire.
Thespis Theatrical Costumiers continue to excel in bringing high quality costume hire on to the stage all.. Into the Woods is Sondheim's most performed musical and one of his best known works. The story combines familiar characters from childhood fairy tales such as Cinderella, Little Red Riding Hood, and the ubiquitous Witch.
Exploring the costumes of Into The Woods
Into The Woods. Act I
We join them on their journeys to achieve their wishes, as well as exploring negative consequences of the small dishonesties committed by each character to get what they desire. As the story unfolds, the traditional dichotomies of good and evil, and our expectations of each character are shaken. The Baker and his Wife are invented fairy tale characters for into the woods, representing the every-man. They may live in a medieval forest in a fairy-tale medieval time", but they are at heart a contemporary urban American couple who find themselves living among witches and princes and eventually giants. Their misplacement within the world of the musical is cleverly alluded to in Act II, as the Baker's Wife sings "I'm in the wrong story!" As imagined characters, their story does not have a history or tradition which conjures up certain aesthetics and so we used the medieval period as our inspiration for their costumes. Overall the Baker's costume takes on the look of a dull, worn, and slightly frumpy look fitting for the character. The Baker's Wife`s costume follows a similar rationale.


Directors Notes: As part of the complete costume set we also include Milky White and the swords for the princes.
Into The Woods. Act II
The Witch has an costume inspired by the Victorian Gothic. Her Act I costume, when she is an ugly old crone, is a gnarled and knotted black hooded mass of fabric. In Act II she then transforms into her younger, glamorous self, her costume also transforms into a beautiful gown. The costumes of the two handsome princes are influenced by a Baroque aesthetic with rich colours and heavy gold braiding - embroidery. Both are dressed as the typical handsome prince, well suited for the cover of a romance novel. The two other dynamic costumes are worn by Little Red Riding Hood and the Wolf . The wolf presents a challenge for a costume designer; he's a humanoid creature who eats people and howls like a wolf, while at the same time walking on two legs and talking and singing like a human. Different costume designers have taken the character in different directions. Our wolf is a more traditional fur and sequins style. Red colour often symbolises danger, power, and sexuality, making it an appropriate colour choice for the character of Little Red Riding Hood (the story of Little Red and the Wolf is filled with sexual undertones and metaphors for lost innocence). Finally, Milky White the cow pops up throughout the performance and our costume set includes a 2 person version.
"If you're going to do it, do it right"
Into The Woods Costumes
About us and what to expect from Thespis
All of our costumes are bar-coded and come with data sheets for easy identification, they also come supplied on hangers in named garment bags saving you hours of unnecessary sorting.
We supply all items as complete costumes and marked up for the correct actors and scenes, we also adjust the garments to the correct size for each actor where applicable leaving you to concentrate on the performance.. We may hire individual costumes but we do have a minimum hire charge of £250 + Vat.
Other full shows that we costume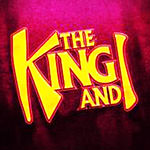 Original text © Callum Blake 2019