Hairspray Costume Hire
1962 Baltimore. Tracy Turnblad wakes up on her own little mission: To enjoy everyday in her beloved city to the fullest, and to freely have the hair-height she dreams of.
However, school regulations have another idea, and she lands herself in doo-doo. Not to worry though! Corny Collins, the hit tv dance show is on tonight, and with her best friend Penny beside her, nothing could beat that.
Then comes the announcement that changes her life. A chance to be on her all-time favourite show! (Thanks to teenage Brenda's 9 month absence)
Tracy's heart is set, even though the whole world is telling her it's just not going to work, including her mother.
But Tracy's heart and determination is bigger than her dress size, and boy can this girl dance.
However, no amount of dancing can stop the stomp of injustice catching up with her.
Then, as hope fades, she meets Seaweed and is awakened to an even bigger injustice, segregation, and suddenly, her resolve burns like never before.
Riotous dance-hall numbers, ruthless determination, and racial politics are the motions of this ocean that can't stop the sun in the sky.
So come on down boys and girls, it's Corny Collins time!
If you want pizzazz, show-stealing outfits, and the glamour hidden beneath the frocks of Edna Turnblad, come to Thespis, and we'll make the dancehall swim with colour and shine with light.
There's no better way to hold onto the night.
Come to Baltimore and be shocked. The story of a chubby Baltimore teen who finds fame on a local TV dance show and, in the process, brings integration to the airwaves.
Click on image for gallery and see extra photos in right hand side gallery.
Here at the Thespis Theatrical Costumiers design studio many of the Hairspray costumes are original or designed in house for this spectacle of a show. From the very start we capture 1960s Baltimore fashion on stage with our Hairspray costumes. There are a plethora of fantastic vintage costumes appearing in the musical adaptation of John Waters' Hairspray movie. The heroine's mother, Edna Turnblad, a middle-aged Baltimore housewife, will wear "Mumsie style housecoat." When Edna and her daughter, Tracy, get a makeover, they'll sport matching feather trimmed mother & daughter outfits. There are over 100-plus costumes for Hairspray that can be mixed and matched to suit your show and for authenticity many are vintage 1960s. As Tracy and her mother change and grow during the course of the musical, their outfits evolve too. This iconic musical attacks issues of racism, inequality, stereotyping and political activism with big hair, big bodies, big dreams and undeniable spirit. Living in 1962 blue-collar Baltimore, teenage dance enthusiast Tracy Turnblad defies her mother's hard working realism and auditions for the wildly popular Corny Collins Show. Rejected by egotistic producer Velma von Tussle and her teen queen daughter Amber for her weight, Tracy ends up catching Corny's attention at a local school dance with her energetic moves. Once on the show, Tracy takes Baltimore by storm, eventually winning over heartthrob Link Larkin and mobilizing the city's youth to fight television segregation. With the support of her shy, overprotected friend Penny Pingleton, "Negro Day" star dancer Seaweed and his show host mother Motormouth Maybelle, Tracy re-inspires her mother Edna's confidence and forcefully integrates the nationally aired Miss Hairspray Competition.
These are some of the best Hairspray the musical costumes for hire on the market today. We do not compromise on costumes neither should you! drop us a line or call to discuss your next show.
" Professional Costumes For Amateur Productions"
Hairspray Costume Hire
About us and what to expect from Thespis
All of our costumes are bar-coded and come with data sheets for easy identification, they also come supplied on hangers in named garment bags saving you hours of unnecessary sorting.
We supply all items as complete costumes and marked up for the correct actors and scenes, we also adjust the garments to the correct size for each actor where applicable leaving you to concentrate on the performance.. We may hire individual costumes but we do have a minimum hire charge of £250 + Vat.
Other full shows that we costume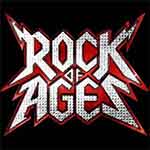 Original text for Hairspray costume hire © Callum Blake 2019