Addams Family Costume Hire
Click on image for gallery and see extra photos in right hand side gallery.
As Meatloaf once sang - "I would do anything for love"... however I don't think he envisaged anyone would strap themselves to a rocket and be fired towards their beloved.... moon?
But hey. Uncle Fester is just that kind of guy. I suppose... And who said love isn't full of surprises and stretching racks.Just ask the Addams family.
These kooky, loveable, and altogether spooky characters are sure to blow away the cobwebs of your heart with a killer feast designed to test the very fabric of love itself over the course of an evening. And why not invite your extended family too? Right? Living and dead. That's normal too. Right? RIGHT? We all love it when our Neolithic ancestors rise up for the night, along with our Viking, our Napoleonic, and our Edwardian ancestors. Even Ethel, who sadly got stuck in the toilet on the Titanic putting her life jacket on, as they all drop by for tea.
So if you fancy seeing your show shoot to the stars and beyond with dear Uncle Fester, simply send us a tombstone with your grave request, and we'll leave your audiences clutching their breast at the terrible splendour of Morticia, the kids, Lurch and Gomez.
(Due to high number of accumulated tombstones, we regretfully ask to return format to letters. Or email. Email is fine)
Thespis carries many of the props for Addams Family Musical which can also be hired for this show.
NODA" reviews say it all "They're creepy and they're kooky! Mysterious and ookey! They're all together spooky- and now they're rising up from the dead all over the place
The Addams Family costumes are all the rage in theatres across the UK. The black-clad family is putting the fun in dysfunctional as they take to the stage. Iconic characters, memorable musical numbers and a guest appearance by Thing; the musical comedy has a little something for everyone. Here at Thespis Theatrical Costumiers we offer hand crafted costumes for hire for this show across many centuries as this show in particular requires a great deal of time periods in the ancestors. The various costumes range from 1950's flight attendant to 1920's flapper dress, prehistoric days of cavemen and even a Titanic victim. They are all thoroughly represented with intricate detailing to each outfit with matching shoes supplied as part of the costume. Colours are not a feature of the main Addams household although traditionally hints of purple or burgundy may be seen in the Morticia costume, which detracts from their overall "basic black" motif and lessens the shock value of the Alice Beineke when she arrives in her bright colours. We probably have one of the best and largest costume sets for this show available to hire adult and youth . We do not supply any wigs for this production
Addams Family costume hire fact file:
Originally, Lurch wasn't supposed to have any dialogue. However, when Ted Cassidy ad-libbed the famous You rang line and the audience erupted with laughter, the writers gave him more lines. Thank goodness!
Pugsley was originally supposed to be called Pubert but it was changed because the latter was considered too sexual for network television at the time. Also, it just a bit too silly, don't you think!Anjelica Huston`s makeup took at least three hours. Often the cast would need to be in the makeup chair at 4am each morning.
You can be sure when hiring from Thespis Theatrical Costumiers that you will look truly amazing in any of the Addams Family Musical costumes from our collection, where our attention to detail, quality, cleanliness is second to none.
What to expect from Thespis.
Thespis supplies the complete package, taking the headache out of costuming. Our show collections are available as complete sets with all the characters and all the scenes, including chorus.
All of our costumes are bar-coded and come with data sheets for easy identification, they also come supplied on hangers in named garment bags saving you hours of unnecessary sorting.
We supply all items as complete costumes and marked up for the correct actors and scenes, we also adjust the garments to the correct size for each actor where applicable leaving you to concentrate on the performance.. We may hire individual costumes but we do have a minimum hire charge of £250.
Addams Family Costume Hire
About us and what to expect from Thespis
Other full shows that we costume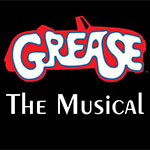 School Musicals
Costume Hire